Top 12 Private Equity Firms investing in Franchising
Apr 5, 2023
The franchising industry is rapidly growing, and private equity investors are taking note. The 2022 Franchising Economic Outlook reveals that franchises reached nearly $788 billion in output for 2021, a 16% increase over 2020. Such lucrative growth attracts PEs looking to put their cash to use.
If you want to unlock the potential of a franchise you own or want to run, a strategic partnership with one of these 12 firms might be the right move.
---
Two private equity veterans, Doug Kennealey and Jim Waskovich, founded Princeton Equity Group after being friends for over 20 years. With an initial $350 million fund and a sole focus on the franchisor and multi-unit businesses, this duo has built tremendous expertise in expanding high-growth service businesses.
Seventeen years since the start and with 20 successful franchising investments under their belt, Kennealey and Waskovich intentionally ignore otherwise popular restaurant franchises. They pay "fair valuations" for high-growth, high-quality consumer, healthcare, and business services ventures.
The firm's focus on franchises stems from a deep love for the industry.
We spend time looking at lots and lots of companies, and talk to many franchisees in the system before pursuing a deal.

- Jim Waskovich, co-founder and managing partner of Princeton Equity Group
They are looking for businesses representing the best of franchising.
With over 700 franchises across the US and Canada, Five Star Franchising is a growing portfolio of successful home service brands. "They have a superb management team, market-leading and category-creating brands, superior unit economics for franchisees, and a focus on customer and franchisee service," Kennealy says.
Another notable example is Ellie Mental Health, an operator and franchisor of mental health clinics. With 250 franchise sites being developed in 26 states, Ellie is a distinct example of scalability and repeat business. Princeton Equity Group's expertise will complement Ellie's superb track record with patients and therapists and help the brand continue to expand.
Pacific Bells
Co-partners Scott Romanoff and Michael Esposito both worked at Goldman Sachs for 28 years prior to starting Franchise Equity Partners (FEP) in 2021.
We think franchising is 10% of GDP. I can promise that not anywhere near 10% of institutionalized capital when it is allocated is going to franchising. It's a big opportunity.

- Michael Esposito, co-founder and co-managing partner of Franchise Equity Partners
From the start, FEP focused on providing capital solutions tailored to established franchise operators hungry to expand. Those businesses are often family-owned, multi-generational, and multi-unit, thus associated with a set of unique issues. "Ranging from growth to diversification to generational transfers and recapitalizations, we are committed to serving as a strategic financial and business partner to this community and providing dependable and flexible permanent capital," Romanoff says.
Managed by HPS Investment Partners, FEP started with a portfolio target of $1 billion. They make passive, permanent, minority equity investments across five investment verticals: chain restaurants, auto dealerships, beverage distribution, consumer and business services, and heavy equipment. Investments in each vertical are led by best-in-class operating partners with specific industry expertise.
FEP's first investment in 2021 was a stake in Pacific Bells, one of the biggest Taco Bell franchisees. In 2022, Fresh Dining Concepts and Georgica Auto Holdings received $44 and $77 million, respectively, for expanding their strategic growth plans.
Neighborly
One of the biggest investment firms in the world, Kohlberg Kravis Roberts (KKR), has a portfolio with a $545 billion market value. The private equity segment of the firm specializes in acquisitions and buyouts of large-cap companies.
Although the financial details of the transaction were not disclosed, KKR's investment into Neigborly in 2021 is considered one of the largest acquisitions in franchising history. Neighborly is the world's largest provider and franchisor of home service brands. It comprises 29 home service brands with 4,800 franchisees in nine countries and connects more than 10 million customers with a community of professional home services.
"Neighborly stands out for its differentiated strategy of bringing together adjacent services under a diversified and tech-enabled platform and – most importantly – for its unrivaled dedication to customer service. We are thrilled to be investing in the Neighborly team," said KKR's managing director Felix Gernburd.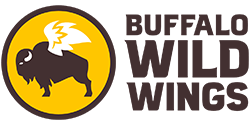 Buffalo Wild Wings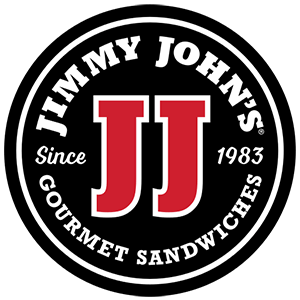 Jimmy John's
Roark Capital is a franchising giant with $35 billion AUM and 105 multi-location brands that generate approximately $70 billion in system revenues from ~67,700 locations in 50 states and 89 countries.
This Atlanta-based private equity firm is based on 12 core values around the traits of Howard Roark, the protagonist of Ayn Rand's novel The Fountainhead. "He is my all-time favorite character in any book," Roark's founder Neal Aronson says. "He refuses to follow fads, trends, or popularity. He follows what he believes."
One of the largest employers of low-wage workers in the US, the company prides itself on being a trusted partner for franchise and franchise-like business models across diverse verticals. Roark's largest acquisitions are the following:
Inspire Brands (Arby's, Baskin Robins, Buffalo Wild Wings, Sonic, Jimmy John's, Dunkin') employs more than 650k workers across the US alone.
FOCUS Brands (Auntie Annie's, Moe's Southwest Grill, Jamba, Cinnabon, Carvel, Jamba) is a leading developer of global, multi-channel food service brands.
Self Esteem Brands (Anytime Fitness (the world's largest fitness franchise), Basecamp Fitness, The Bar Method, and Waxing the City) have more than 5,000 franchise locations locally operated across 32 countries worldwide by independent, small business owners.
Driven Brands is one of the largest U.S. auto services franchisers
Unlike the other PE firms in the franchising space, Roark is industry agnostic. They invest across all verticals, growth stages, and types of transactions. Apart from the parent companies above, Roark also invested in OrangeTheory, Massage Envy, and Cheesecake Factory.
Despite the firms whooping success and recently raised $18 billion, Neal Aronson remains as the sole CEO.
Founded in 2015, Gala Capital Partners is an unmatched franchising specialist, especially regarding multi-unit restaurants.
The firm's founder Anand Gala grew up in a franchising family, working in restaurants since age ten. This early headstart convinced Anand of the power of franchises and prepared him for his stellar career in the space.
Anand Gala is now a veteran franchisee, entrepreneur, and investor with 35 years of track record in the industry. He has invested, operated, and franchised numerous nationwide multi-unit franchises such as Mooyah Burgers(2017), Cicis Pizza (saved from bankruptcy in 2021), Dunn Brothers Coffee, Dillas Quesadillas, and, more recently, Rusty Taco (all three in 2022).
Anand's first franchising experience started when he became a multi-unit franchisee for Famous Dave's. He started his first location in 2006. After exceeding his sales target by 50% with the first five restaurants, he quickly expanded to 8 more locations. Famous Dave's now has 130 locations nationwide.
We want things deeply ingrained in American consumers' lives and routines.

- Anand Gala, founder and managing parner of Gala Capital Parners
A 50-plus-unit franchise or franchise-ready emerging brand is the firm's sweet spot. Gala doesn't only provide capital but, most importantly, "the know-how needed to improve and expand operations, allowing founders and management teams to take their organizations to the next level."
Since childhood, Anand has viewed franchising as a vehicle for positive change. It's an opportunity to help many people realize their dreams of running a successful business. With experience on both sides of the franchising industry, Gala is a valuable partner for accelerating both franchisors' and franchisees' growth.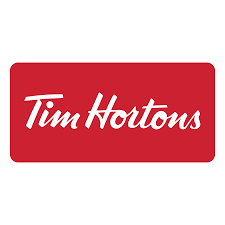 Tim Hortons
Founded by Brazilian investors in 2004, 3G Capital is a multibillion-dollar firm transforming the food and beverage industry worldwide. It holds some of the biggest FMPG brands, such as InBev, Restaurant Brands International (Burger King, Tim Hortons, and Popeyes Louisiana Kitchen), and Kraft Heinz.
The firm's name comes from Garantia investment bank, where three co-founders, including Jorge Lemann, Brazil's richest man, met. They grew their first brewery Brahma through a series of aggressive acquisitions into what is now the world's biggest beer company — Ab-InBev.
Compared to its rivals, 3G consistently produces excellent shareholder returns in the beer and food and food manufacturing industries. For instance, after acquiring trademark rights from other brewers, Ab-Inbev increased its EBIT% under TSG from 9% to 32%. In addition, Burger King's profit has tripled since it was purchased by 3G Capital in 2010, and its sales growth has been gradually accelerating, despite fierce competition from casual dining.
Due to its aggressive cost-cutting strategies, or what the Financial Times called "the lean and mean approach," 3G has frequently made news in the FMCG industry. The 3G partners are ruthless with lay-offs, which helps them adhere to their principle of achieving structural profitability in the first 24 months after acquisition. As co-founder Carlos Sicupira once said, "Costs are like fingernails: they always have to be cut."
Through mutual acquisitions, 3G is also heavily associated with the Berkshire Hatheway empire.
The 3G people . . . are very good at making a business productive with fewer people than operated before.

- Warren Buffet
For this reason, 3G execs are infamous for never appearing in the press except for one FT interview with Alex Behring. 3G's chief executive and managing partner said: "We are incredibly focused on finding the most efficient way to do things, and we treat every expenditure as if it was our own personal expense. In summary, we don't like to spend unnecessary dollars that don't directly help our consumers or customers. "
A master at acquisitions, integration, and shareholder value creation, 3G has reshaped the entire FMCG industry through its investments and increasingly popular approach. They have displayed extreme operational rigor, devotion to their principles, and relentless focus on only one acquisition at a time.
TSG Consumer Partners (TSG) is a leading private equity firm devoted solely to the branded consumer market. Since its founding in 1987, the company has spent more than 30 years creating iconic brands like e.l.f., It Cosmetics, Robinhood, Revolve, and Revolut. With a rumored $20 billion AUM, TSG is not to be overlooked.
In 2012, TSG invested in Planet Fitness for the first time when it acquired a majority interest in the business. TSG and Planet Fitness worked together for nearly five years to build the band. In August of that year, Planet Fitness officially began dealing on the New York Stock Exchange.
TSG entirely withdrew its investment in PLNT as of May 2017. However, later in the year, TSG acquired most of Sunshine Fitness, one of the biggest Planet Fitness licensees. Sunshine Fitness will be sold to Planet Fitness by TSG in 2022. The $800 million transaction is anticipated to complete in the first quarter of 2023.
Building upon its expertise with fitness brands, TSG acquired CorePower Yoga, the fastest-growing and largest yoga fitness studio operator in the U.S., with over 200 studios in 23 states. "CorePower Yoga has established itself as a leading and differentiated brand in the health and wellness space," said Colin Welch, Managing Director at TSG.
In 2022, TSG bought the bulk of Radiance Holdings. The Sola Salons and Woodhouse Spas within the holding are 85% franchised. Since its establishment in 2004, Sola Salons has operated at about 650 locations across North America. Woodhouse Spas is a significant day spa brand with 21 years of experience and more than 80 nationwide locations.
Founded in 1984, Summit Partners provides private equity and venture capital for growth companies. Having completed nearly 125 public offerings, Summit Partners seeks to work primarily with entrepreneurs who self-financed their way to profitability and market leadership.
The firm manages a $35+ billion fund and invests $10 to $500 million across tech,
healthcare/life sciences, and consumer segments. The most notable franchising investment is Snap Fitness, the rapidly growing franchisor of compact, 24/7 express fitness clubs.
"Our relationship with Summit Partners will allow us to fuel our international expansion operations, fortify our brand, and lay the groundwork for long-term growth," said Snap Fitness' Founder and CEO Peter Taunton. The firm's global reach helped Snap Fitness's phenomenal growth, with more than 1500 locations across the USA and Canada expanding overseas.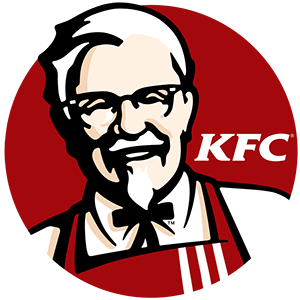 KFC Traditional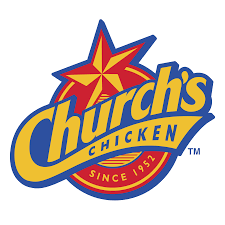 Church's Chicken
Franchising is a key investment area for one of the top private equity companies in the country, Sentinel Capital Partners. Instead of putting their names on the door, the founders selected a title that encapsulated their business philosophy. The name reflects Sentinel's mission of being responsible stewards of capital and partners for their portfolio companies.
A sentinel is a guard, a lookout, a person keeping watch.
With 14 franchise investments throughout its history, Sentinel is deeply experienced in franchise businesses both as a franchisor and franchisee. In particular, Sentinel is an expert in the franchised restaurant sector through investments in Border Foods (Taco Bell, Pizza Hut, and KFC), Falcon Holdings (Church' Chicken), and Southern California Pizza (Pizza Hut).
"We are contrarian investors," said John F. McCormack, co-founder of Sentinel. For example, back in 1999, when Sentinel acquired Falcon, operations were rapidly declining, generating negative EBITDA. However, Sentinel's growth plan returned Falcon to profitability, eventually exceeding its EBITDA margins.
According to Falcon CEO Aslam Khan, "The Sentinel team had the insight to invest in Falcon when many other investors thought we could not transform this business into a leader."
In addition to restaurants, the firm has successfully partnered with management in other industries, as with its investment in Cottman Transmissions Holdings, a provider of automotive after-market services, Pet Supplies Plus, the third largest pet specialty chain in the US (sold at $700 million in 2021), Vital Care, a franchisor of home infusion services, Massage Envy, the nation's largest franchisor of therapeutic massage services, and Interim Healthcare, the nation's largest provider of home healthcare and supplemental healthcare staffing services.
Harvest Partners is a testament to investing discipline with an "unwavering focus on core competencies and investment approach" in consumer, industrial, healthcare, and software for the past 40 years.
Harvest conducts extensive due diligence, including site visits and consumer, franchisee, and brand assessments. In 2011, Harvest identified the automotive aftermarket service industry as a large, stable, growing opportunity with consolidation potential.
As a result, the firm acquired Driven Brands, a nationwide franchising platform in the United States and Canada. Meineke and Maaco, two well-known names in the sector, are among the flagship service brands of Driven, along with several others. Nearly 1,500 Driven locations (mostly franchises) brought in almost $900 million in system sales. In 2015, Harvest sold Driven Brand to Roark Capital Group.
Founded in Los Angeles in 1984 by Arthur Levine and Lauren Leichtman (married for five years at the time), LLCP is an established private equity firm with nearly four decades of successful investment in the U.S. and Europe.
LLCP's franchising investments are mainly contained within its affiliate Global Franchise Group (GFG). GFG is a strategic brand management company of quick-service restaurant brands Great American Cookies, Marble Slab Creamery, MaggieMoo's, Hot Dog on a Stick, Pretzelmaker and Round Table Pizza. GFG had over 1,100 company-owned and franchised locations in 16 countries worldwide and was sold to FAT Brands in 2021.
On top of GFG, LLCP has a track record of successfully realizing investments in the franchising industry:
Cicis

, a leading franchisor and operator of pizza restaurants (2007)
Wetzel's Pretzels is one of the leading franchisors of specialty foods and pretzels with a presence across the U.S. and internationally (2016)

Lawn Doctor

, a leading franchisor of lawn care services (2018)

Nothing Bundt Cakes

, a leading franchisor of gourmet bakeries (2021)
Caring Brands, a global franchisor of home healthcare services (2021)

Mountain Mike's

, a leading franchisor of pizza restaurants in California, Oregon and Utah (2022)
Most recently, LLCP acquired Kilwins, a leading franchisor, retailer, manufacturer, and distributor of premium quality chocolate, ice cream, and confectionery products.
With $4.5 Billion AUM, Thompson Street Capital Partners' (TSCP) target investments are between $50 and $500 million. This St. Louis-based private equity firm has acquired over 150 companies in healthcare, life sciences, software and technology, business services, and engineered products.
TSCP recently entered into restaurant franchising by acquiring Freddy's in 2021. Freddy's Frozen Custard & Steakburgers is an award-winning franchisor of fast-casual restaurants. The chain has quickly grown to nearly 400, mostly franchised units in more than 30 states. The openings have remained popular even during the pandemic (with lines over 100 cars long).
Randy Simon, Freddy's co-founder and CEO, said, "There remains a large segment of the country where we are not present, and by partnering with TSCP, we will be better able to expand in those areas." Bob Dunn, Managing Partner, TSCP, said, "Freddy's is a highly unique, scaled franchisor platform that has built a premium brand."
---
The responsibility to produce outstanding returns that comes with private equity makes it crucial to choose the right partner. The network of franchising-specific PE firms is expanding, so franchisors can work with the right partner at each stage of their growth. However, since franchising is so heavily tied to people, the choice will come down to compatibility.