How They Got Their First 10 Franchisees: the Dirty Dough Case Study
Apr 20, 2023
Welcome to Part 1 of our series, "How They Got Their First 10 Franchisees," where we explore strategies for attracting your first franchising partners.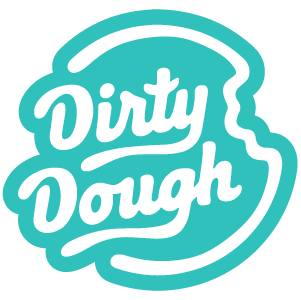 Dirty Dough was far from the first or second to the sweet market. Yet it now stands next to the famous cookie companies. Let's examine what contributed to its rapid growth in a highly competitive niche.
Dirty Dough, a new contestant in the $32 Billion cookie industry
Long before Dirty Dough appeared, its founder Bennett Maxwell had his eyes on the booming cookie empire of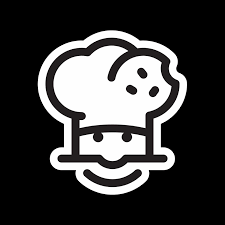 Crumbl. He clearly saw that "there is something in this cookie thing" and sought to become a franchisee, but Utah, his home state, was already sold out. Bennett switched gears and sold solar panels until his high school friend, Tyler Peery, announced an investment call into his company on Facebook. Bennett jumped on the opportunity and became Dirty Dough's first franchisee.
Tempe needed a late-night treat delivery, we created Dirty Dough to fill that gap.

- Tyler Peery, the original founder of Dirty Dough Cookies
Bennett managed the first store in San Diego all the way from Tempe, Arizona. Since Peery never filed for franchising docs and was exhausted from the cut-through food industry, Bennett took the reins and purchased the entire business in 2019. He was set on building a franchise.
Dirty Dough's original branding
With a strong sales background, Bennett knew he would need other experts to grow Dirty Dough into a formidable franchise. At a startup course, he met John Richards, who previously took his first company public with a valuation of $30 billion. Bennett convinced him to lead the advisory board. Through Richards, Bennett connected with Steve Hart, owner of the largest property management franchise; Erik Van Horn, host of the biggest franchise podcast and mastermind group; and Randy Garn.
Bennett's ability to assemble a powerful advisory board exemplifies the importance of surrounding oneself with experts in franchise growth. The team was further strengthened when Jill Summerhays, founder of the successful Hawaiian coffee and smoothie franchise Maui Wowi, which grew to over 700 locations over three decades, joined as the CEO.
Although Dirty Dough was set on positioning itself as a Crumbl competitor and already had 80 franchises pre-sold, they were not well known. What really put Dirty Dough on the map is how masterfully they handled the lawsuit from Crumbl.
Crumbl's lawsuit against Dirty Dough shared by Crumbl's co-founder Jason McGowan
Later dubbed #UtahCookieWars on social media, the lawsuit revealed previously unknown details of Dirty Dough's ascension. It stated that Bennett's brother, Bradley Maxwell, worked as a process engineer at Crumbl from March through June 2019. According to the complaint, when Dirty Dough was founded in May 2019, Bradley Maxwell was still employed by Crumbl.
While working at Crumbl, Bradley Maxwell had access to the company's confidential business information, including recipes, processes, and formulas. The lawsuit alleged that both Bradley and Bennett Maxwell appropriated an aesthetic and trade dress similar to Crumbl's branding with the intent to profit from Crumbl's widespread name recognition and goodwill.

The lawsuit helped Dirty Dough secure their position next to Crumbl
When Crumbl's lawsuit hit, Dirty Dough had just one store open. At first, Bennett responded with humor and defiance, saying, "Watch out, grandma, hide your sprinkles because you're next." This LinkedIn post inspired their marketing efforts, which turned the lawsuit into a viral sensation for Dirty Dough.
Dirty Dough denied stealing any documents or recipes from Crumbl, with Maxwell stating that their products were clearly different to the public eye. Bennett continued to capitalize on the lawsuit and posted on LinkedIn:
"A billion-dollar company suing two startups. Why? Because apparently, if you put sprinkles on your cookies, Crumble thinks they own that."

- Bennett's LinkedIn post,
Dirty Dough took on the underdog role in a David vs. Goliath battle, with supporters rallying behind their cause. They used humor and drama to create a buzz around their brand, with ads boasting, "Cookies so good, we're being sued!" and billboards displaying messages like, "Our cookies don't crumble under competition" and "Can't hurt our fillings."
One of the billboards Dirty Dough strategically displayed next to Crumbl's locations
Bennett took the lawsuit opportunity seriously, investing in a serious commercial production and selecting billboards surrounding Crumbl's locations. These marketing efforts were shared on social media channels, gaining traction and receiving over 500k views and media coverage. Bennett even posted a video featuring a pretend legal team at an unnamed large cookie company discussing their strategy to crush the newcomer.
A LinkedIn post by Bennett Maxwell featuring Dirty Dough's ad campaign
Positioning itself as an anti-Crumbl brand, Dirty Dough embraced its "Dirty" identity against Crumbl's Instagram-perfect image. Dirty Dough's clever response to the lawsuit led to social media success and press coverage nationwide, resulting in increased visibility.
People appreciated that we were pushing back and not giving up. It generated a lot of publicity, with news stations covering our story, which led more people to our franchise page and website

- Bennett Maxwell, founder of Dirty Dough
By the time the lawsuit became public, Dirty Dough had 90 franchises; six months later, they had 300.

Crumbl's available locations
Dirty Dough's franchising growth soared even more as it granted franchisees access to lucrative locations. The brand appealed to investors who couldn't enter the Crumbl market, and Bennett's continuous simplification of the business model attracted multi-unit franchises, sometimes eager to secure entire states.
Dirty Dough's available locations
Dirty Dough's efficient model required smaller square footage, as franchisees only needed to bake cookies instead of making them from scratch. This flexibility allowed them to secure prime locations, even in areas with limited space. Even entrepreneurs like Tai Lopez expressed interest in Dirty Dough, recognizing the growth potential in the cookie market.
An example of #utahcookieswar raising interest in potential franchisees
As Dirty Dough continues to expand, it currently has 15 open locations and 48 more coming soon, a testament to the effectiveness of its streamlined franchise approach and commitment to growth.
Stay tuned for the next week's deep dive into LaundroLab.